ARTICLES & REVIEWS

Bampton Classical Opera ReviewsOpera Today
"Edwards demonstrated superb breath control, encompassing the long, twisting lines effortlessly, and her gleaming, focused tone conveyed Melpomene's haughtiness and 'preciousness' perfectly."

Bachtrack
"We enjoyed some accomplished singing, in which Gwawr Edwards as Melpomene particularly stood out, lyrically and dramatically."

Seen and Heard
"All of the singers had a good deal to offer, Gwawr Edwards being my pick of the bunch, the surprisingly difficult technical demands."
The Western Mail
'Gwawr Edwards' road to singing fame'
http://www.walesonline.co.uk/news/wales-news/2011/03/03/gwawr-edwards-road-to-singing-fame-91466-28268939/
Corran Singers Review
'Gwawr held the audience by spellbound' Review: Corran singers with Gwawr Edwards, Laugharne'
The Corran Singers Patrons Concert took place at the congregational chapel in Laugharne last Friday evening.The roof was almost raised by the tumultuous applause when Welsh soprano Gwawr Edwards and her father Welsh tenor Dafydd Edwards completed their performance.The audience was held spellbound by Gwawr's sparkling stage presence and remarkable voice.Taking time out from the Glyndebourne Theatre in Brighton, Gwawr travelled to Laugharne following an invite by the Corran Singers. Gwawr said, "It is an absolute pleasure to perform in a Welsh chapel because this is where I started my career. …
http://www.highbeam.com/doc/1P2-25720237.html
Whitehaven male voice choir, at Whitehaven civic hall
Published at 11:08, Thursday, 28 June 2012
'THE gentlemen of The Whitehaven Male Voice Choir surpassed themselves with a spectacular concert featuring the beautiful voice of Gwawr Edwards, the Welsh opera star.'
'In fine voice: Opera star Gwawr Edwards, backed by Whitehaven Male Voice ChoirThe choir sang their hearts out with a mixture of lively spirituals, rousing marches and musical classics; adding in a Maori lullaby, sung in Maori, Hine E Hine, as a tender contrast.The choir were obviously inspired by their lovely soloist as the general feeling was that they have never sounded better.Gwawr Edwards gave us a varied programme which included The Lord's Prayer (as a tribute to all those suffering after the disastrous Welsh floods), On My Lips Every Kiss is Like Wine, Because, My Little Welsh Home, Welsh Medley, O Mio Babbino Caro, Les Filles de Cadix and she finished with Time to Say Goodbye.Gwawr made every song into a performance and took the audience with her into each piece – she is a consummate professional and finished every one with a storm of applause which nearly brought the house down.'
Barber of Sevil, Opera Cymru, Memorial Hall Aberaeron, 2013
'The presence of Gwawr Edwards has a particular resonance for this venue. The home village of Bethania is just a handful of miles inland and a first piano teacher from primary school days is in the audience. Her Rosina melds coquettish ebullience with high determination and her first aria is a ravishing performance.'
Bryn Terfel Tour
Bridgwater Hall review 2013
http://www.dailypost.co.uk/whats-on/whats-on-opinion/review-bryn-terfel-bridgewater-hall-4705948
Symphony Hall review 2013-
Michael Cookson
'Strikingly presenting themselves in gorgeous gowns the two Welsh singers soprano Gwawr Edwards and mezzo-soprano Caryl Hughes were more than mere makeweights. Not only does Gwawr Edwards look stunning, her bright soprano voice is equally as lovely. Settling down quickly to sing with ease and fluidity every one of her three solo arias were excellently sung her voice projecting strongly through the hall. In '
Juliette's Waltz
' from Gounod's
Roméo et Juliette
the sparkling soprano's assured coloratura was a real highlight.'
http://seenandheard-international.com/2013/06/terfel-displays-vocal-prowess-and-a-warmn-personality/
http://bachtrack.com/review-birmingham-bryn-terfel-manchester-concert-orchestra
National Eisteddfod 2013
http://www.eisteddfod.org.uk/english/2013/concerts/tuesday/gwawr-edwards/
The 21st London Welsh Festival of Male Choirs. The Royal Albert Hall on October 18th 2008.
'The icing on this musical cake was the presence of the rising operatic soprano Gwawr Edwards, and internationally renowned tenor Gwyn Hughes Jones. And fresh from winning the European championship, the Cory Band made a welcome debut, whilst Jeffrey Howard achieved a long-held ambition to play a solo item and accompany the choirs on the mighty Albert Hall organ. Under the baton of their Musical Director Haydn James. '
Western Mail
'Kiri Prize would be a big deal for Welsh soprano Gwawr Edwards'
http://www.walesonline.co.uk/showbiz-and-lifestyle/showbiz/2010/08/23/kiri-prize-would-be-a-big-deal-for-welsh-soprano-gwawr-edwards-91466-27115808/
Western Mail
'Gwawr comes to the Rhondda'
by Chris Haines,
Rhondda Leader
Nov 25 2010
Read More
http://www.walesonline.co.uk/news/south-wales-news/rhondda/2010/11/25/gwawr-comes-to-the-rhondda-91466-27701583/#ixzz1icCwbhCM
Powered by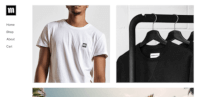 Create your own unique website with customizable templates.